December 15, 2022 (NEW YORK) | PR Newswire Press Release
We are thrilled to announce that our Board of Directors has elected eight new members: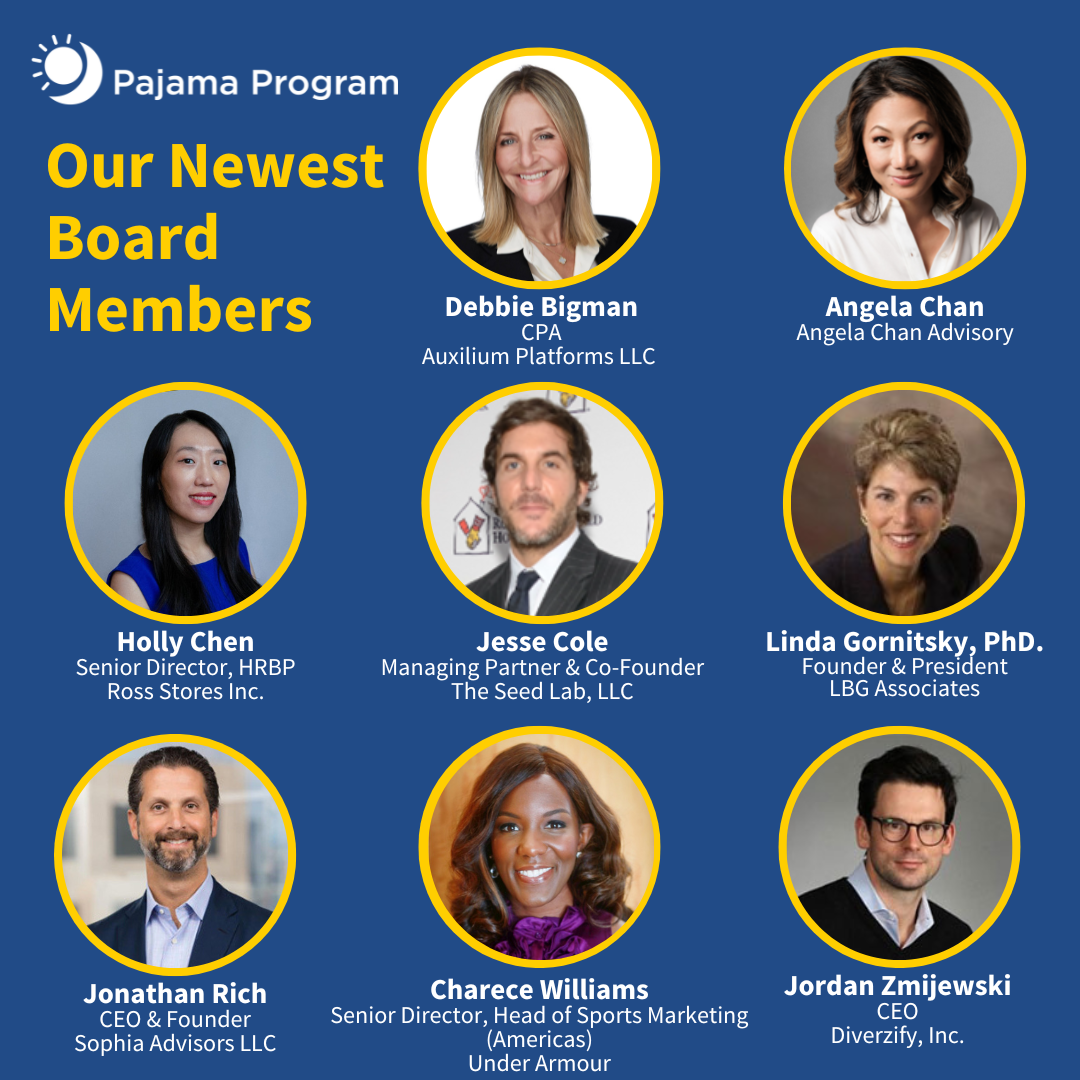 "We are delighted to welcome this diverse group of eight dynamic individuals to our Pajama Program team," said Executive Director Jamie Dyce. "Working with these individuals, as well as our existing board members, we will be able to expand our reach as we advocate for and provide programming regarding healthy sleep for all children."
Board Chairperson Nick Berger said, "Representing a cross section of industries, these eight individuals will further grow our reach and awareness as well as assist in fulfilling our mission. We welcome and thank them for their service and commitment."
Sandler Search, a national executive search firm, generously assisted with the search process for new board members.
These individuals join a robust group that includes: