There is nothing like running the largest marathon in the greatest city in the world. Every year, runners in the TCS New York City Marathon run through all 5 boroughs in front of over 1 million cheering people. If you've ever wanted to test your abilities while supporting a good cause, consider becoming a charity runner for Pajama Program!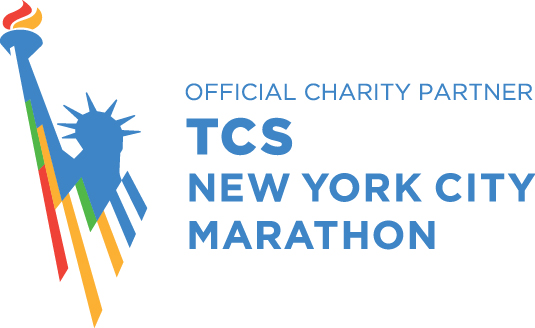 Pajama Program is an Official Charity Partner for the 2018 TCS New York City Marathon, which will take place on Sunday, November 4th, 2018.
We have 5 open slots. Those interested in participating should contact us to inquire about registration.  The deadline for registering is May 31st, 2018. We encourage potential runners to register as soon as they can to allow for more time to train and fundraise.
Pajama Program runners will raise critical funds to provide children with the tools for a loving bedtime and a good night, which leads to a good day. Pajama Program knows that a loving good night can lead to a better day for a child.
---
Important Dates

TCS New York City Marathon: Sunday, November 4th, 2018
Fundraising Deadline: October 28th, 2018

What you will receive

Pajama Program race singlet
Full-time staff support
The opportunity to race as an advocate for children who need you most
Last year's runners raised over $15,000
---

"The new PJs and books bring joy and happiness. Their eyes glow and radiate — it's like Christmas. The children can't wait to put on their new pajamas and show them off to everyone. It builds confidence and they're thrilled with life."

— Caregiver
---
Thank you for giving meaning to your miles!
For more information and to register, please contact us