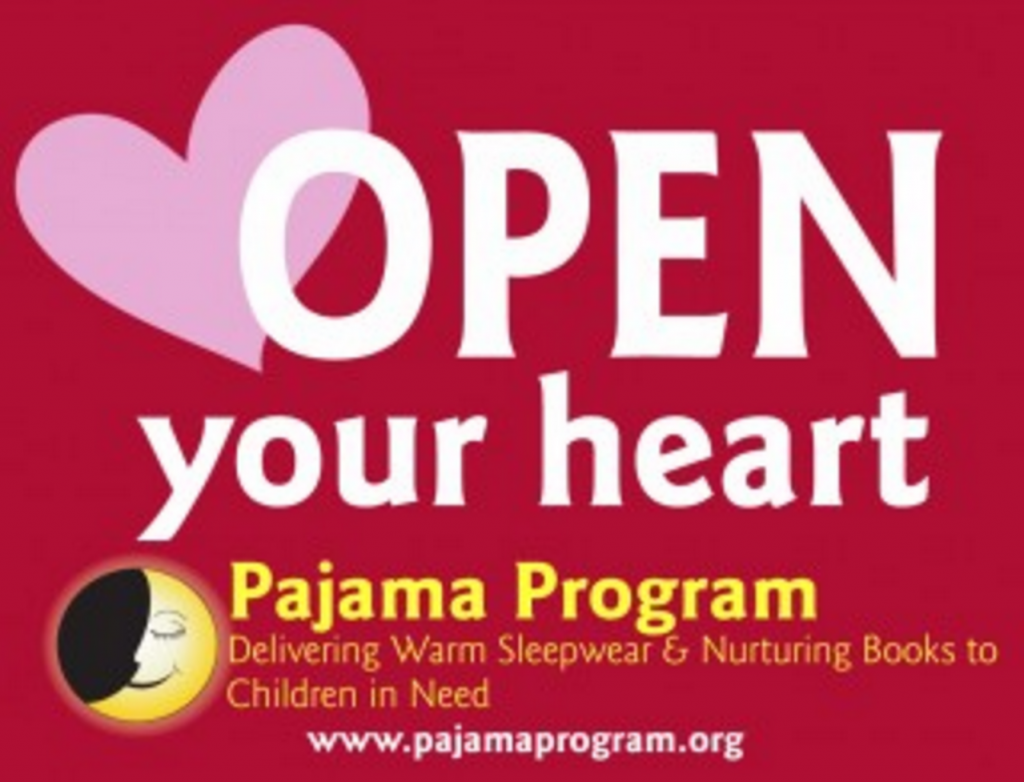 In the spirit of Valentine's Day, Pajama Program held its annual "OPEN YOUR HEART" fundraising and awareness campaign.
When: 2/1–2/29/2016
Pajama Program's OPEN YOUR HEART campaign encourages individuals, companies and groups across the nation, to provide love and comfort — a Valentine's Day "Hug" — through drives for warm pajamas and nurturing books for kids in need during the cold, winter months.
Pajama Program has dubbed the period from October through March as "Danger Season," the block of six cold and lonely months between October 1 and March 31 in which it is especially dangerous for a child to be without warm clothing at bedtime.
"Giving a child in need a pair of warm pajamas and a book to read is like giving them a hug before they go to bed. So as we all celebrate Valentine's Day with loved ones — and especially during the cold month of February — our volunteers and supporters hope to send these cuddly, loving hugs to thousands of kids," says Genevieve Piturro.
---