BY CAROL RIPPLE | FEBRUARY 22, 2023
How much sleep do children need each night? How do we choose a healthy snack before bedtime? What's happening with our brains and bodies while we sleep? Children and volunteers come together at Pajama Program Centers for Storytime Plus to learn about answers to these questions and more. Read on to find out more about the program and how to volunteer.
We have been providing our programs virtually throughout the pandemic, but we have to say that one of the things we love most is welcoming children in prekindergarten through second grade classrooms into our Pajama Program Centers for Storytime Plus. Nothing compares with our excitement as the bus pulls up and the children, accompanied by their teachers, pile into the center to spend an hour with us. Once they're settled, the children engage in interactive learning about sleep and the R.E.A.D.Y. bedtime routine and enjoy healthy snacks. Our invaluable volunteers sign up weeks ahead—on their own or as part of a corporate group—for Storytime Plus to connect with the children by sharing storybooks. When the children leave our Center, they take with them new pajamas, a new book they choose from our bookshelves, a R.E.A.D.Y. magnet to share their learning at home, and the teacher receives a R.E.A.D.Y. poster for the classroom.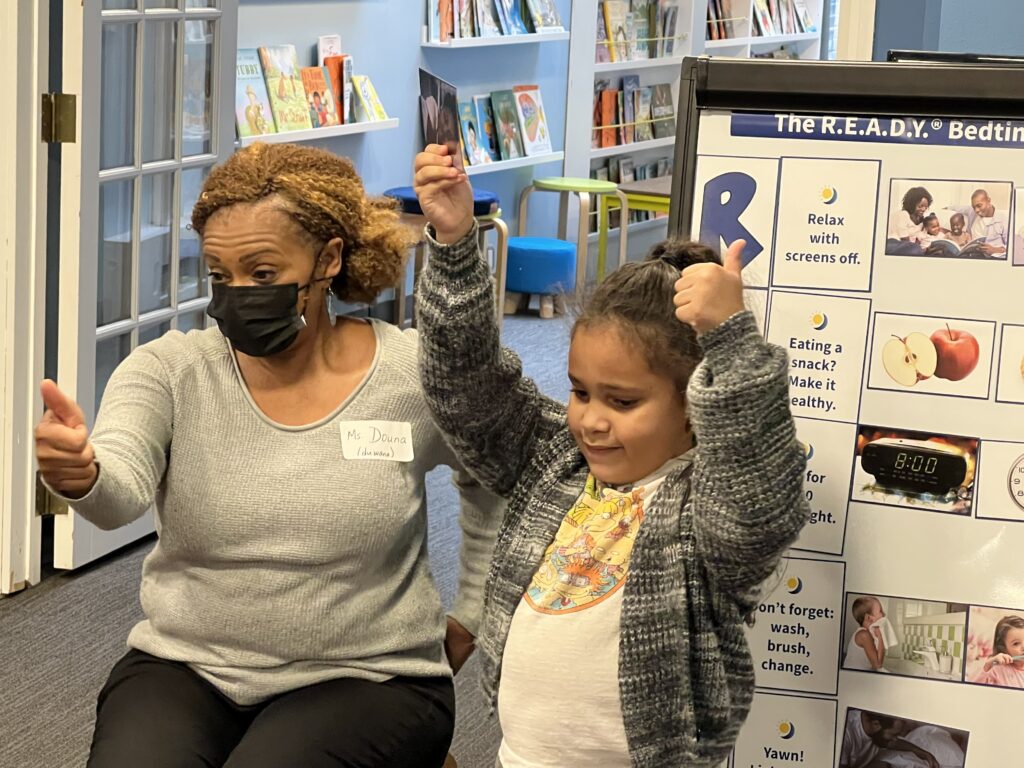 Why provide sleep health education for young children? We work with caregivers, too, and we find that children's learning helps to bring the message home. Responses to an evaluation survey completed by 104 teachers (50%) tell us that we are meeting a need: most teachers (93%) noted that some or all their students had been coming to school sleepy and 89% said their students hadn't known about the importance of getting enough sleep. Most teachers (81%) reported many children had not had books of their own, and about half believed that many did not have pajamas.
According to teacher ratings after the program, Storytime Plus is a success. As shown in the graph below, children understood the connection between a bedtime routine and good sleep and were excited about the materials they took home. This one-of-a-kind program provides a unique experience to the children and 100% of the teachers would recommend the program to their peers.

One teacher told us, "the Storytime Plus experience has been one of the best programs that I have witnessed and enjoy[ed] along with my students." Another commented, "the students were very engaged with the presentation & really took away some new habits to help them get a better sleep at night. They loved their new pajamas & book!"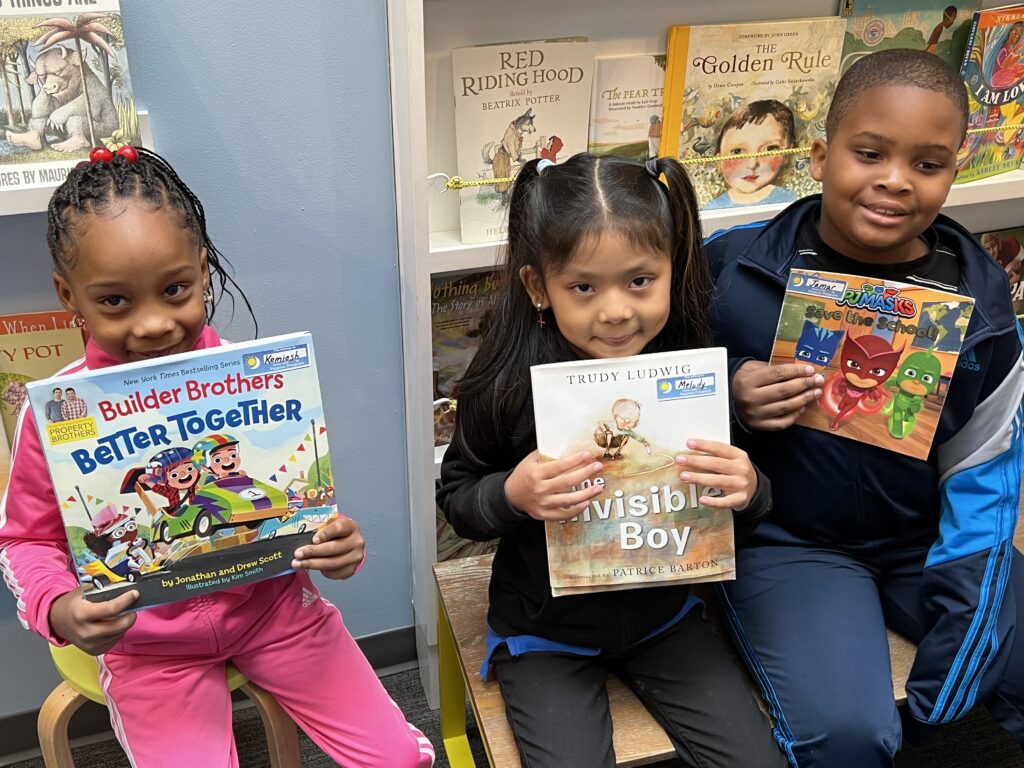 Won't you join us? Please visit pajamaprogram.org/volunteer to sign up to volunteer at a Pajama Program Center in Atlanta or New York City. Come on your own or learn more about corporate community engagement with Pajama Program—we'd love to see you!