Rise and Shine:
A Bright Future for Pajama Program
A Message from Jamie Dyce, Executive Director
2017 has been a tremendous year for Pajama Program.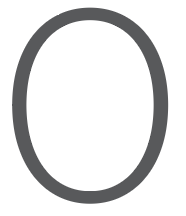 ver the past year, our efforts have been focused on creating a strategy to build our brand culture and communication. We want our community to understand how our work of collecting new pajamas and storybooks fulfills our mission of providing Good Nights for Good Days for all children.
What we have accomplished over the past 16 years is remarkable: together we've provided the magical gifts of new pajamas and storybooks to at-risk children nationwide, delivering millions of good nights. Now we are becoming leaders in educating people that a quality night's sleep can help children actualize their potential during the day, and advocating that every child has the right to a good night. To close out the year, I'd like to share a glimpse of what we've accomplished and a vision of where we are headed.
Beyond the Holidays:
How We're Preparing for Winter
Every season presents its unique challenges for children, families and caregivers: as we move into the end of 2017, we're addressing the needs of children during the coldest time of the year—and not only during the holidays.

THANK YOU to Our Sponsors, Carter's and Scholastic!
Thanks to Carter's and Scholastic's generous support throughout 2017, we have reached new milestones in our impact. Scholastic was our signature sponsor for our most successful benefit gala to-date, where we raised critical funds for our work, and Carter's was instrumental to opening our Atlanta Reading Center, where we are now able to provide impactful programming for young people. We're grateful for our lead sponsors' dedication over the years in helping give Good Nights for Good Days to at-risk children nationwide!
IMPACT
Hope for Puerto Rico:
Over 2,000 Pajamas Given to Children after Hurricane Maria
2,803. That is the number of pajamas that have been given to children in the wake of Hurricane Maria, which hit Puerto Rico on September 20—but the need is still great. Carmen Suarez, the local Pajama Program Chapter President tells us about the situation in Puerto Rico and how we can help.
Give a gift of hope for a child in Puerto Rico
this holiday season.
Donate now and your gift will go directly towards providing comforting bedtime supplies for children living in shelters in Puerto Rico.
HOLIDAY EVENTS
Carter's Annual Campaign
The annual Carter's drive is on for the months of November and December! In 2016, Carter's donated more than 190,000 pairs of pajamas, and their customers in-store and online gave over 2 million dollars in donations for Pajama Program. This year, you can help support our children by donating new pajamas in the collection bins in-stores, and donating dollars at checkout or online. Carter's will match the number of pajamas donated up to 100,000 pairs. This holiday season, let's all shop for a cause!
Scholastic Bedtime Story Drive
Schools nationwide are supporting the 9th Annual Great Bedtime Story Pajama Drive with Scholastic! Scholastic Book Club schools are holding drives in their classrooms and asking students to donate new pajamas. Last year, students collected nearly 100,000 pajamas, which Scholastic matched with 100,000 new books. Our goal is to beat that this year! Be sure to record your collected pajamas here by December 13.
Bob's Charity
Thank you to Bob's Discount Furniture for selecting Pajama Program as its fourth quarter charity again this year! At every Bob's Discount Furniture store across the country, customers can donate money for Pajama Program in the Bob's Café. Collected funds will be given directly to Pajama Program, and Bob's will match 100% of the donations given.
Young Professionals Board
Our Young Professionals Board will meet in NYC for a cocktail hour and viewing of Michelangelo Bastiani's solo show "Gold Experience" on November 30 at Galleria Ca' d'Oro. Our Young Professionals Board is a charismatic group of young professionals in their 20s and 30s committed to volunteering their time and abilities to raise vital funds for Pajama Program. Learn more about getting involved with the Young Professionals Board in supporting Good Nights for Good Days for all children.
L.K. Bennett Holiday Event
We are excited to announce our new collaboration with the international luxury brand, L.K. Bennett. They are hosting a special benefit event for Pajama Program at all 12 of their locations in the United States on December 7. Many followers of the L.K. Bennett brand are professional women and young mothers who relate to our mission, and we look forward to building this relationship.
PAJAMA PROGRAM LIFE
TCS NYC Marathon
On November 5, 2017, three incredible athletes ran the TCS NYC Marathon to benefit Pajama Program. Our runners raised over $15,000 on behalf of Pajama Program. Thank you to Stanley Dobrzynski, Jennifer Trujillo and Jessica Welch for your generosity, and congratulations on your 26.2 mile achievement! Your physical and mental strength and dedication to our mission of Good Nights for Good Days is truly inspiring!
vineyard vines
This fall, vineyard vines, the popular apparel and accessories brand, partnered with Simon & Schuster to support Pajama Program for its third annual Whales For A Cause campaign. vineyard vines asked people to color its whale and post pictures on social media with the tag #WhalesForACause. They agreed to donate one book for every hashtag, in addition to 200 pairs of pajama pants; Simon & Schuster matched the donation up to 1,000 books. The initiative was a success: they had an outpouring of creatively designed whales from customers in stores and teachers in schools. There were over 3,000 posts, resulting in over $12,000 for our organization.
OUR SPONSORS
Thank you to our sponsors. Pajama Program recognizes the support and commitment of our corporate, foundation and community partners who share our goal of providing at-risk children with a comforting bedtime by giving them new pajamas and books.